Singer/songwriter/performer
Introducing Rick Maidman ,Singer/Songwriter/guitarslinger from Alberta Canada. Rick writes and  plays a wide range of music. Including cowboy & classic country/rock/folk/ gospel and Blue grass. Music for pret near any Occassion.
Live music can add an extra special touch to any event. Rick  also provides sound reinforcement and recording services in the local area; and he is noted as an MC and speaker and qualified auctioneer.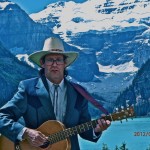 From the music of the old west; to the music of the new west and all points in between; Rick also does covers performing each song he plays true to the original versions. From the music of Hank Williams to Beyonce. Rick crafts each of his shows to the audience  he is playing for.
Rick is an Alberta  recording artist, Songs which can be found on his youtube channel search for  Rick Maidman or starbeamltd on youtube, or visit rick over at his reverbnation site. reverbnation.com search for Rick Maidman. Rick also run In The hOLE' studio's. Do you have a song you want to record? all you need is the lyrics.
Email starbeamltd@gmail.com for more info.